6 Things You Should Know About Building A Home
There is something really exciting about the idea of building a home just for you, from scratch, and with all of your taste preferences. While there is step by step process for building a home, it doesn't come without bumps in the road or tough decisions for you to make. If you're looking to buy a home or build a home, here are a few important reminders and things you should know.
1. You should have a realtor in your corner to protect your interests.
Did you know that the builder rep represents the builder, not you? Building a home can be exciting and you need someone in your corner to...
1) Help you choose the right lot
2) Help you decide what upgrades are worth the money
3) Help you make the best decisions for you AND for resale in the future
4) Help you shop different builders, floor plans, locations, etc
5) Help you through the bumps in the road to make sure things go smoothly
6) and so much more!
Realtors have a fiduciary duty to their client, so hiring the right realtor to protect your interests while building a home is a must.
BONUS: When you hire our team, there is no charge to you, the buyer. Let me say that again....hiring a realtor to represent you during the build process is FREE to the buyer! The builder budgets for a realtor fee whether you use one or not.
2. Start earlier than you think
Building a home can take anywhere from 9-12 months and sometimes even longer. If you are thinking of building, you should start exploring all of the things within this blog earlier than you think! Here are a few things you should know about timing...
1. Some builders only release a certain number of lots throughout the year. Once they are gone, they're gone. You will need to wait for the next phase to open up, choose a different neighborhood or different builder. Starting early can help you be ready for the right phase, lot, etc.
2. Some builders have a wait list. YES, a wait list. When new lots or new phases open up, they will contact those on the waitlist first.
3. Delays happen. Especially if there is a surge in new build purchases, if there is a shortage of materials and if the weather does not cooperate. Be prepared for there to be delays and have a plan in place should your closing be delayed. Starting early can help prevent you from coming up on any important moving deadlines.
You're Invited to the Buy, Sell,
Build

Event!

Join us for a FREE event featuring a meet and greet with local builders, lenders, and real estate professionals all in one place!

When: Thursday | May 18th | 6:00-8:00pm

Where: The Goat in Dublin | 5730 Silver Falls St, Dublin, Ohio 43016

Enjoy appetizers and enter to win prizes!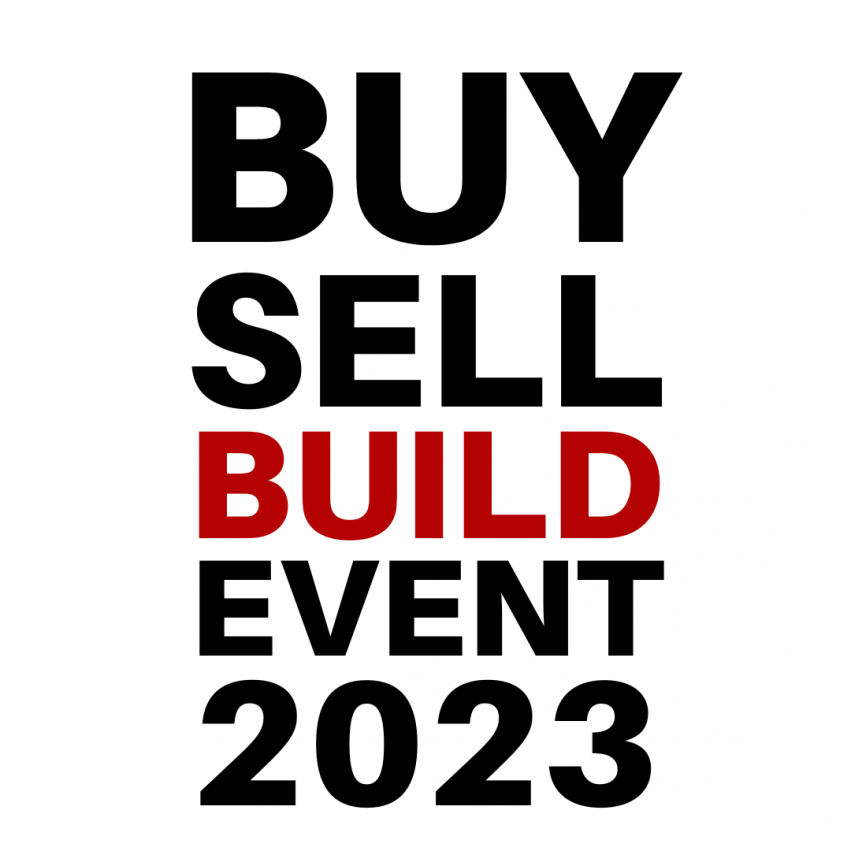 RSVP below!
Drop your email below to RSVP and receive updates on this one-of-a-kind event!
We respect your inbox. We only send interesting and relevant emails.
3. Choose the right builder.
There are several companies in Central Ohio that can help you build your next home. Depending on what you're looking for, it may be worth it for you to shop around and explore several builders before making your decision. Here are a few questions to think about...
- Are you looking to build on a lot you already own? Some builders will be able to build on your lot while others only build on their specific designated lots.
- Do you like the floor plan, but want to customize some of the elements? Some builders are able to customize their floor plans while others can not.
- Are you looking for a specific floor plan? Each builder has their own floor plans that may or may not be similar to other builders.
- How long does it take to complete the build?
- Any perks or incentives? Some builders offer free upgrades or will pay your closing costs.
We know what questions to ask and how to help you find the right builder, floor plan and location for you!
4. Your budget might stretch a little further
Are you surprised at that statement? I know it might sound crazy, but depending on the market, rates, incentives, and other factors, building might be the same cost or you might be able to stretch your dollars a little further.
If you are looking to buy, ask us about building a home. We can help you explore if building is an option and also look to see if it makes sense for your real estate goals!
5. Choose the right features.
Building can be fun because you are building a home YOU want and love with features you get to choose and customize. For some this may be overwhelming and for others, it's the best! Either way, choosing the right features and upgrades for your new build is a very important task. Keeping resale in mind is very important.
Questions to think about...
- What upgrades are worth the expense?
- Where can I cut corners and where should I spend the money?
- How do I choose the best lot for resale?
- What features and floor plan upgrades are worth it?
and so many more!
6. Your lender might be different
Some builders have a preferred lender they would like for you to use while others will let you choose your own. This is an important question to ask since sometimes the builder has negotiated special terms such as lower rates, discounted fees or special incentives for you, the buyer, if you choose to use them.
As seasoned realtors, we know what questions to ask and how to help you navigate through this process as well!